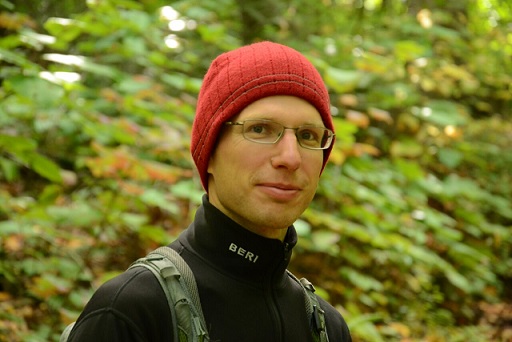 Piotr Przytycki
piotr.przytycki(you know what)mcgill.ca

Assistant Professor at
Department of Mathematics and Statistics, McGill University
Burnside Hall, 805 Sherbrooke Street West, Montreal, QC, Canada H3A 0B9
curriculum vitae

---
Geometric Group Theory at McGill
Papers
Presqu'un immeuble pour le groupe des automorphismes moderes, joint with Stephane Lamy, submitted (2018).
A step towards Twist Conjecture, joint with Jingyin Huang, submitted (2017).
Mixed 3-manifolds are virtually special, joint with Daniel T. Wise, Journal of the AMS, published electronically (2017).
Acylindrical hyperbolicity of the three-dimensional tame automorphism group, joint with Stephane Lamy, accepted to Annales Scientifiques de l'ENS (2017).
Arcs on spheres intersecting at most twice, joint with Christopher Smith, accepted to Indiana Univ Math J (2017).
Dismantlable classifying space for the family of parabolic subgroups of a relatively hyperbolic group, joint with Eduardo Martinez-Pedroza, accepted to J Inst Math Jussieu (2017).
Cocompactly cubulated 2-dimensional Artin groups, joint with Jingyin Huang and Kasia Jankiewicz, Commentarii Mathematici Helvetici 91 no.3 (2016), 519-542.
A note on acylindrical hyperbolicity of Mapping Class Groups, joint with Alessandro Sisto, Advanced Studies in Pure Mathematics 73, Hyperbolic Geometry and Geometric Group Theory (2017), 255-264.
Balanced walls for random groups, joint with John Mackay, Mich Math J 64 (2015), 396-419.
Miscellanea