Robert Seely's Course Materials Page - Fall 2016
---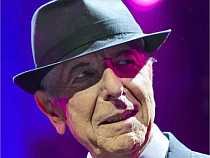 So long Leonard
My favourite? (it's hard to choose!)
---
Are you looking for my Winter 2016 NYA or DDB Course page?
---
"The Liberal Arts at John Abbott" website!!
---
Info about Exams (NYA)
My office hours during exam period:
You can find the most up-to-date Final exam timetable and information on the Portal.
Be sure to be familiar with the rules etc on page 2 of the exam schedule.
In particular, bring your ID and arrive at least 15 minutes before the exam. And most importantly:
IMPORTANT: Students must NOT bring cell phones into the gym.
Possession of a cell phone during an exam could be considered cheating, resulting in a mark of 0%.
Finally, for those in an unfortunate position: remember from the course outline the following policy:
A student choosing not to write the Final Exam will receive a failing grade of 50% or their Class Mark, whichever is less.
---
Translation?
Other Links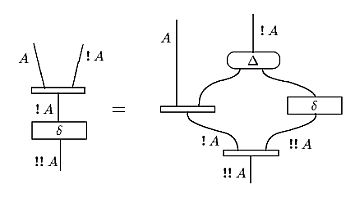 Please don't send me messages via Omnivox (MIO) or Lea.
Instead, please use my regular email address



Please use plain text, not html email,
and put "JAC" in the subject line,
so my spam filters don't trap it. (Thanks!)
You may also use the WeBWorK email interface.
More links:
JAC Maths Department Home Page
JAC Home page
RAGS home page (mainly research)
Music:
[The real Dr Robert]
"He helps you to understand"
The Remastered Beatles CDs - a review
[Wishful Thinking ...] [Jim's Big Ego]
The end of the internet
---
Local time:
---
---
Comics

Logics
Purity
[Robert Dawson's version]
Certainty
Yeah, yeah
Duh!
Truth or Consequences?
You like Binders?
Don't try this!
A Limerick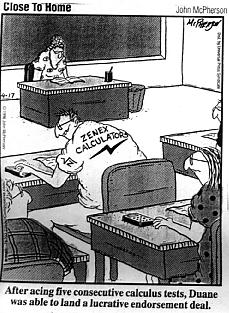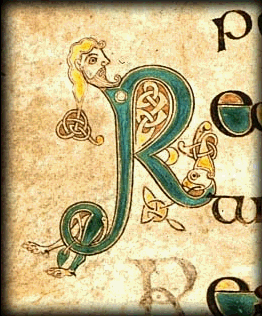 ---
Spam?
I filter all my email to eliminate spam - using the excellent programme MailWasher Pro (click the link if you've the same wish to have a cleaner mailbox - it works with Hotmail, as well as with ISP mail services). If you send me unsolicited email, please be sure it doesn't contain gratuitous advertising, or your mail may disappear in my filters.
---