Calculus I (Fall 2017)
---
Suggested problems for the 7th edition of the textbook
Marks
Posted on Omnivox

---
WeBWorK Login

WeBWorK Login Page
(Use your student number as username and password the first time you log in, and change your password immediately. Let me know of any problems, including trouble with login.)
---
Review and Practice Tests

If you need a "refresher" for your high-school algebra, you might want to look at this review of what you need to know to do calculus. A French version is also available. (Other advice is available on the host webpage.)
You need only look at section 3.

Link to the home page for the Stewart textbook
(You will find helpful worked-out examples on this webpage, linked to the topics in the text.)
BTW: Solutions to exercises in Stewart are available on the Portal (in Léa).
Practice Tests
Practice Quiz 1 (Practice for your first Quiz!) [Hint for #4,6] [Answers (typos in Q2h and Q4 have been corrected)]
Quiz 1 (with answers)
Quiz 2A - Workshop questions
If time permits, we'll do these in class (not for marks). I'll post answers in any case: [Answers]
Practice for Test 1 (21 or 22 Sept 2017)
Long Practice Test 1
[This is very long, but the questions come from old tests so they are good for practice. Answers are not, and will not, be posted for the long practice test. Ask me or see me in office hours if you need help or if you want to check your work.]
Also, here's a practice test with (roughly) the right length and formatting for a "real" class test, even with marks assigned.
Practice Test 1 [Answers (corrected)]

Practice for Quiz 3 [Currently scheduled for Oct 11]
Remember: Solutions to all the exercises in the textbook are available on Léa.
Quiz 3 (with answers)

In-class workshop (practice) Quiz 4
(These are all from the exercises in sections 2.5, 2.6; here are the solutions from the text.)
These questions are good practice for Quiz 5 - to be held in class next week!
Practice for Test 2 (26, 27 Oct 2017)
Practice Test 2 [Again very long, but questions from old tests are good for practice.]
(I'll post some "regular-length" practice tests soon, with answers)
Another Practice Test 2 (about the right length for a real test!) (But: for this practice test, you may use a calculator for some questions. The real test will not require - nor permit! - a calculator.) Answers
(There was a typo in the test sheet (question 3) - that is fixed now.)

Practice for Test 3 (30 Nov, 1 Dec 2017)

Practice for Quiz 6 (9,10 Nov 2017) (This is page 1 from the long-format Practice Test 3)
The graphs
Quiz 6
Remember to hand this in by Wednesday, start of class.
Also remember to hand in the WeBWorK graph Monday (the 20th Nov)
The solution to the WeBWorK graph problem (#4, G-MaxMin), with comments(!) - including the graph.

Practice Quiz 7 (for Quiz 8 on 23,24 Nov 2017) (Now with answers, including those for Quiz 8)

The Practice Tests for Test 3 (30 Nov, 1 Dec 2017)
Practice Test 3 (Long form). [The graphs] [The "answer" to the Tortoise and the Hare question] [& clear]
A "shorter" practice test with answers: Practice Test 3 [with Answers]

As the semester draws to a close, you should look at some old exams and the Dobson Files.
[The "official" JAC website for these files] (The copies on the JAC website have corrected any errors found in the answers.)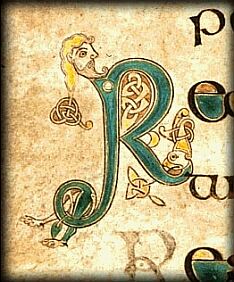 Tests & Answers